Adding landscaping to your property is one of the single best things you can do to improve the re-sell value of your home. It also looks outstanding and just elevates the property to the next level. It shows that you care about the property and take a genuine interest in your home.
But what happens when the sun goes down. All of that hard work that went into planning, designing and maintaining that beautiful landscaping is lost in the darkness.
Thankfully, Brentwood can help!
Not only do we specialize in designing and installing amazing landscapes, but we also do landscape lighting. We want your property, with all of its beautiful beds, flowers and hardscapes, to look just as intriguing and beautiful in the dead of night as it does at high noon.
Brentwood Landscape and Design's owner and CEO Bob Petracco said, "Landscape lighting adds a new dimension to landscaping."
And that statement makes sense. Another dimension that is always present but can only be seen through a specific lens. In this case that lens is the daily blanket of darkness, which brings out this dimension where the trees look different. The architecture is highlighted with brand new angles and shadows. The property looks completely different; a new kind of beautiful that only strategic lighting could accomplish.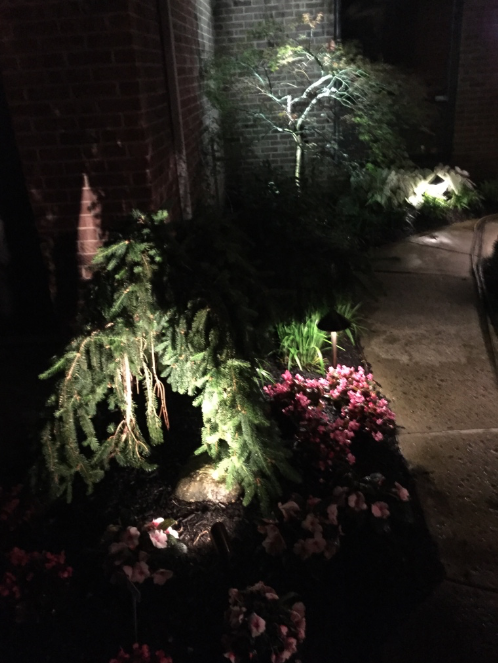 When landscape lighting is done well it adds so much to the property. The landscaping looks incredible by day, and by illuminating it overnight, the beauty can be appreciated around the clock.
If you are interested in having a site analysis, consultation or landscape lighting design configured for your home, please give Brentwood Landscape and Design a try. We would love to make your property look its best at all times of day.