Fort Thomas is the "City of Beautiful Homes" and we could not agree more. A recent landscaping project took us to the Northern Kentucky town where we did our part to transform a client's front yard and contribute to the "beautiful home" moniker.
We were tasked with landscaping the front yard and fully replacing the front lawn.
First things first, we stripped the front lawn down to the dirt.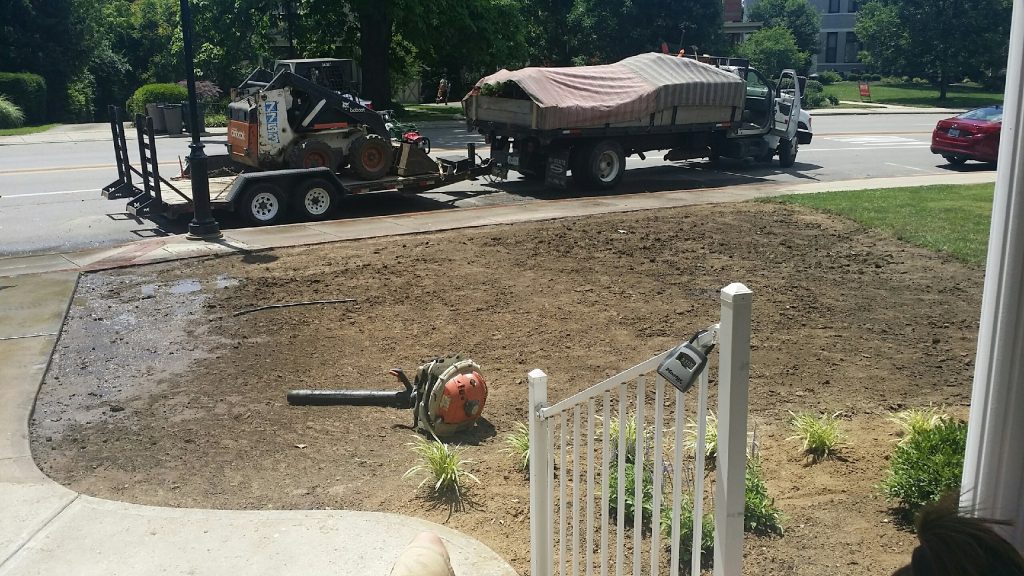 As you can tell from our truck and trailer, we bring some seriously fun toys to our landscaping jobs. The Bobcat was a HUGE help in the removal of the old lawn.
We utilized sod on this project, or "God's gift to landscapers," as we like to refer to it. The grass turned out great. With all the heat and already dry dirt, we were quick to water the sod as soon as it was down to establish a good root system.
The sod continued on the other side of the driveway with a long, slender strip up the side yard.
The home had a lower porch with white pillars, which we played off of when landscaping the front beds. The final landscaping had shrubs, small decorative trees and plants offering a splash of color.
The landscaping, mulch and fresh lawn completely revitalized the front of this home.
This beautiful home now has a front yard to match. We were so happy to be able to contribute to the City of Beautiful Homes!
Let us help you beautify your property with some landscaping. Contact Brentwood Landscape and Design and let's get started!