As you can tell from some of our previous blog posts, it is the season for patio installation. An important aspect of many patios is the material that is used, and it is usually paving stones. We are excited to announce that we will be featuring new pavers in our studio from a local Ohio company.
These pavers are sourced through Reading Rock, which is a building material supplier in Cincinnati.
RELATED: NKY PATIO PROJECT PART 1 | PART 2
In an effort to be totally transparent, we want to disclose that these pictures were provided by Reading Rock and they ARE NOT Brentwood Landscape & Design projects.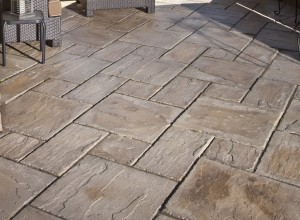 This  Capella Paver in wheat is an absolutely stunning new item that we are excited to feature. It does have a subtle texture to it. We feel like it will go well with just about any home or property!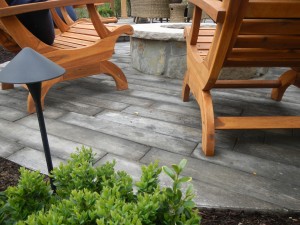 This Wood Plank paver is one of our new favorites. The color is called driftwood. It is great because it is a paver but it brings all the look and aesthetics of wood, but with more durability. We are betting this will be a popular item!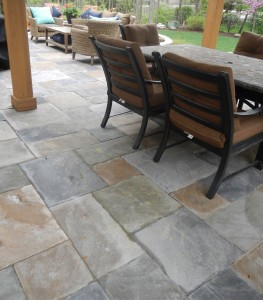 These pavers are Nitterhouse. They come in a variety of colors and are a larger stone.
This paver stone is the Boardwalk variety in a calico color. It's a smaller stone with a lot of character. It will bring a lot of appeal to plenty of clients' patios. As you can see from the image, an accent paver around the patio makes the body of the project pop and adds a little something extra to the project. We recommend you consider this addition to your patio design.
Both of the images below are images from other projects where Reading Rock pavers were used. It is a good way to visualize how the pavers can be used in different designs; either in a wall or an accent strip down a walk. These pavers are beautiful, versatile and affordable.
More of the pavers at Reading Rock can be seen here.
Contact us today, and let us help you design a patio that will incorporate these new incredible pavers and transform your property!