We like to feature completed projects to show how the use of landscaping can transform a space. A recent project in Fort Thomas afforded us the opportunity to go one step further and show the space fully furnished by the client!
The client's patio that we installed looked great when we were finished with it, but once they furnished it with outdoor furniture it looks absolutely incredible. You won't believe the before and after photos of this space.
RELATED: FT. THOMAS PATIO, PERGOLA PROJECT–IT'S GETTING THERE
RELATED: PROJECT COMPLETE – FORT THOMAS BACKYARD PATIO, PERGOLA
Let us remind you that the area began looking like the picture below.
Now, after a lot of hard work from our Brentwood crew the space is complete and furnished. And now it looks like this…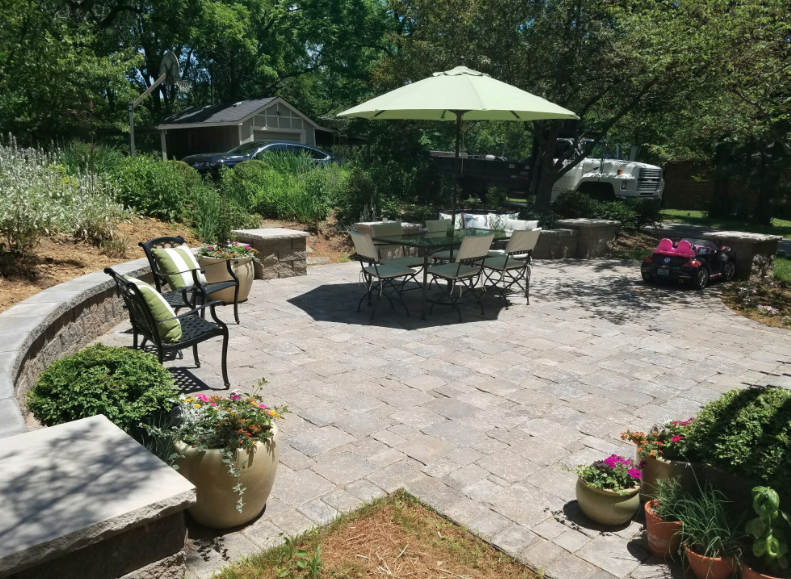 The table, potted plants and scattered seating is PERFECT for the new patio.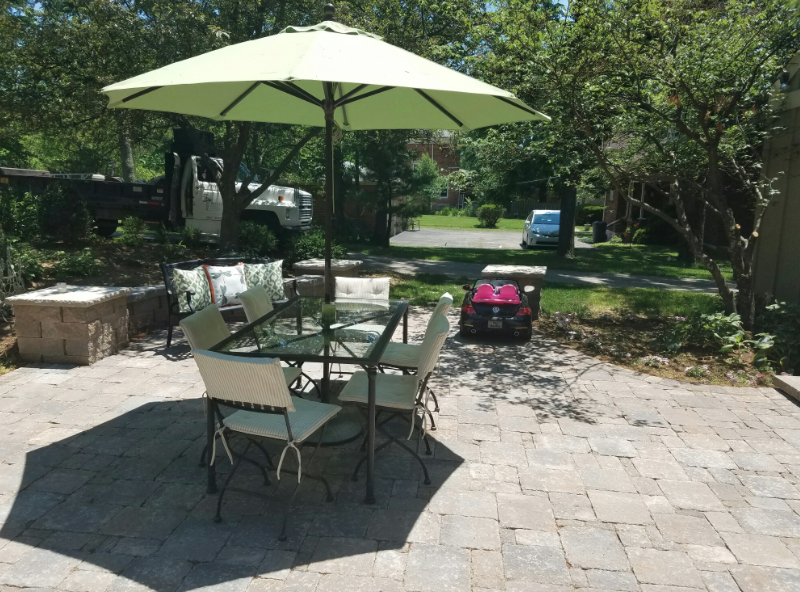 If a before and after comparison ever displayed the benefits of landscaping it is this project in Northern Kentucky.
Our client now has a breathtaking space to entertain or relax right outside their door. The design of the patio creates some privacy, but also allows an open feeling when you want to let loose.
Wouldn't you want to have a beautiful space like this to call your own? Contact us today and let's get started designing the landscaping or hardscape of your dreams!